As graduation caps fly through the air this spring, many young people are beginning exciting new chapters and taking some of the first steps of their careers. When it comes to career building, Serena Wilson-Archie, regional operations director of Delmarva Power's gas division, has wisdom and encouragement that will apply for years to come.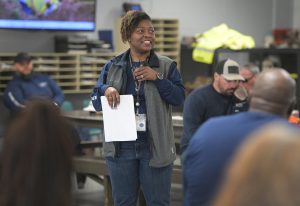 We understand you are the first woman to lead our company's natural gas operations, how have you stayed motivated on your career path?  
Holding this role and serving the Delmarva Power gas division as the first female regional operations director is a tremendous honor. My motivation to continue to excel on my career journey is the strong family connection and the awareness of what others have pursued before me. I genuinely want to do a good job and support my team. 
What first drew you to the industry?   
I graduated with a bachelor's degree in civil engineering from Drexel University and was not aware there were opportunities for this major in the utility industry until I attended a Society of Women Engineers conference that was held on campus. Our sister utility, PECO, had a workshop that I attended. This opened my eyes to the opportunities that could be compatible with my pursued degree. Once I had the information, I started to inquire about the utility industry and my network reinforced the career stability and opportunities this path could provide for me and my future.   
What advice do you have for women and others who may not see themselves represented in a particular field?   
Be the change that you want to see. As my dad has expressed to me many times, "If not you, then who?" Do it! When the door opens, go through it, and see what is on the other side.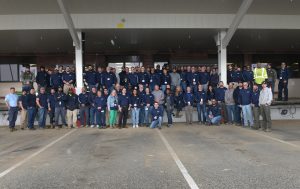 Is there an inspiration, lesson, or encouragement that you carry with you?   
Technology and innovation are beautiful tools – every morning, my Google Assistant is programmed to share positive affirmations to keep me encouraged. I also have Psalms 46:5 in my closet to remind me to keep pressing towards the mark, "God is within her, she will not fall; God will help her at break of day." 
My grandparents have been my inspiration from a young age.  My maternal grandmother resides with me, and we frequently talk. She reminds me to stay humble, be patient and kind but most importantly, to do my best in all that I do! 
Are there any stories or anecdotes you'd like to share? 
I would encourage others to experience challenges firsthand to understand how to achieve desired results. Experience and failures have been my best teacher. I listen to the past along with best practices for intel towards the future. I understand that I need to walk the path of the unknown to gain clarity towards the known. In other words, try on the clothes to help you understand your correct size.