Graduation is a time of celebration and accomplishments. The season marks the end of an era and the beginning of a new chapter. While graduates look forward to this next step, change can also be daunting. To solicit some advice for new graduates, we interviewed ShayLa Salter, external affairs manager of Atlantic City Electric.
Can you tell me about your professional background?
I started my career with Atlantic City Electric in 2012 as a temporary customer service representative. That was an exciting time for me because one of my goals was to work with a company that I could see myself with long-term. Eventually, I had pursued other opportunities due to changes within the department. While this time had some challenges, I stayed dedicated to my job search and finding other opportunities within the company. I had professional goals to attain. After a six month search, I was hired as a billing associate, then eventually became a district service representative, and stayed in that role for five years. During that time, I was also earning my degree. In 2022, I graduated with my bachelor's degree in political science which led me to my current management role in governmental and external affairs. This fall, I'll begin pursuing my law degree!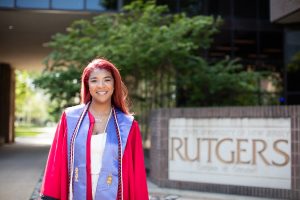 What first drew you to the company?
I was exposed to the utility industry at a very young age because my parents also work in this field. I always thought that it was commendable work because we are providing a resource that everyone needs. What I appreciate the most about working with this company is the ability to positively impact others no matter what your position may be. In addition, this company gives you the opportunity to grow in many aspects. For instance, who would've thought my customer service experience would eventually lead me to a government affairs role? It is an experience like no other.
What advice do you have for women and others who may not see themselves represented in a particular field?
I would advise everyone to be brave and step out of their comfort zone. You may be in a room where others do not look like you, but it does not mean you don't belong. Don't be afraid to be an example for others because you never know how many people may be in your position, waiting to take that leap of faith.
Is there an inspiration, lesson, or encouragement that you carry with you?
Within the 10 years that I have been with the company, I have seen many positive changes and evolution. It has been so inspirational. The company's growth inspires me to be open to changes because you never know how those changes will impact your life.
Are there any stories or anecdotes you'd like to share?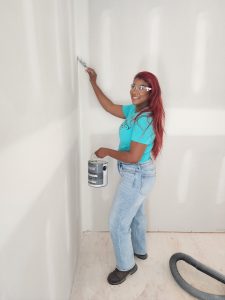 As you grow, you'll learn different skills and new ways of functioning. I've found it's valuable to develop a sense of self-awareness. When you are self-aware, you can effectively communicate with others and be receptive of different perspectives.