During National Volunteer Month (April), Delmarva Power employees have been hard at work volunteering their time, energy, and resources to a number of individuals and organizations based in their local communities.
One event that jumps out this year is our partnership with Habitat for Humanity of New Castle County (HFHNCC). Continuing our longstanding relationship with the HFHNCC and our continued support of the revitalization of Wilmington's eastside, employees assisted with the building/renovation of four new townhomes for families in need. Named "Hope Run," the development is meant to serve as a haven for families and provide hope for a better tomorrow—some may say for a better future.
"It was an awesome experience to work side-by-side with so many of my colleagues, knowing we were doing something that would be life changing for a number of families," said Chris Ventresca, senior rate analyst with Delmarva Power and lead organizer of this year's event. "It's a great feeling to know that the work we're putting in to help build and create a home for those less fortunate is serving as a stepping stone for their future success."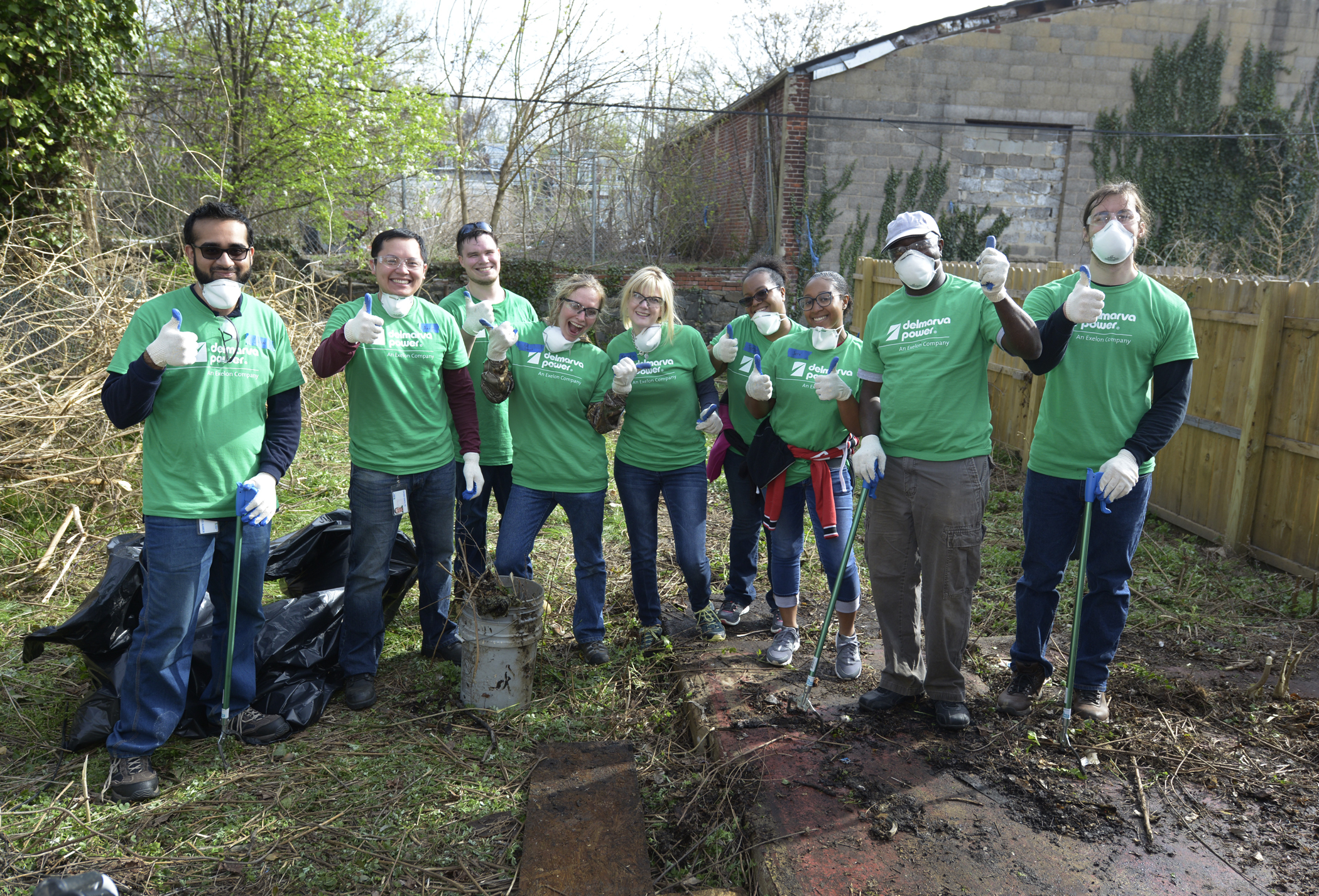 Hope Run is the next phase of the HFHNCCs eastside neighborhood revitalization initiative, a grassroots approach in which they commit more than just its construction resources to distressed communities where they build.
This is Delmarva Power's fourth year partnering with the HFHNCC to help make a difference on the eastside of Wilmington. Work this year, as well as previous years included cutting/installing insulation, framing, miscellaneous carpentry, and installing windows.
In 2018, Delmarva Power employees volunteered nearly 16,000 hours to help about 460 unique organizations throughout Delaware and Maryland. That's equal to volunteering 2,000 work days. These contributions are part of our continued commitment to powering communities and being a good corporate citizen for the areas where we live and work.
If interested in learning more about the organization, or volunteering your time to help with the organization's many local initiatives, visit the Habitat for Humanity of New Castle County's website.