Brad Harlacker is a Senior Electrical Transmission System Operator at Pepco. We spoke to him about his career, his experience as a member of the LGBTQ community, the importance of diversity and inclusion illustrated at a major energy company, and how the COVID-19 pandemic has changed his role.
Question: What does a typical day look like for you as a Transmission System Operator, and how has it changed during the COVID-19 crisis?
Answer: I normally drive from Frederick, Md. to our Operations Control Center in Montgomery County, but now I'm working from our back-up Control Center. I get in around 2:30 a.m., and I usually have one other person with me. We monitor the electrical connections between substations and other operating companies to control the electrical grid throughout Prince George's County, Montgomery County, and the District. We also dispatch personnel to substations to assess and repair any issues that arise during the day, and utilize overhead and underground crews to assess and repair any issues.  When interacting with these crews, I have to visualize what they are doing in the field to ensure their safety at all times.
Before COVID-19, I worked on a repeating rotation of four days, four nights, three days, and three nights. Now we're working seven days on, seven days off, seven nights on, seven days off. This new rotation is used to reduce the possibility of contracting the virus by minimizing personnel overlap during shift changes and will continue until the pandemic ends.
Q: How long have you been with Pepco?
A: Fifteen years in December. I was the first person to be hired from outside of the company to the Control Center.
Q: How have diversity and inclusion efforts changed for you over your career?
A: I was in the Navy from 1988 to 2003 and during that time, I was out as a gay man –
and there was never a problem. (I never let people feel that they had any control over me due to my sexuality.) When I started my career at Pepco, I wasn't in the closet, I just didn't say anything until recently. And now that I am out, everyone still treats me the same way. I am part of a team and we work together to keep things running smoothly. Pepco is a good company in that way!
Q: What was your job in the Navy?
A: I was a Nuclear Reactor Operator, like Homer Simpson. I worked my way up from a paygrade E-3 to E-7. Prior to enlisting, I went to Penn State for Electrical Engineering. The math and sciences were a breeze; however, I couldn't seem to get past some of the degree requirements of Economics and the like. Then a Navy recruiter asked me to take a nuclear-based test – and I'm a really good test taker – so I passed and worked as a nuclear reactor operator on a few different aircraft carriers. I later went to New York for three years to train nuclear operators in Saratoga Springs.
Q: Do you feel even more pressure now to maintain the grid during this time?
A: I have always felt that people rely on our service – but it's more evident now compared to any other time in history because of the increased use of the internet, and the need for energy to go about our daily lives.
Q: Has there been a particular experience in your career that has influenced the way you address diversity and inclusion as a professional?
A: The diversity at Pepco is even greater than it was in the Navy. Pepco allows everyone to be included in every aspect of the company, which is a good thing. It's nice to hear from everyone and learn more about how they think. Having everyone the same forces a given paradigm that keeps us from thinking about alternatives, but the diversity at Pepco breaks this and allows for innovation.
Q: Looking back on your career, what are some of the greatest accomplishments you've been a part of or championed related to LGBTQ diversity and inclusion in the workplace?
A: When people see people like themselves – like me, it's a good thing. I'm sure the rest of the community feels the same way. I'm not a leader of the LGBTQ community in the workplace. I just go in and do my job. Sometimes just being a role model is enough.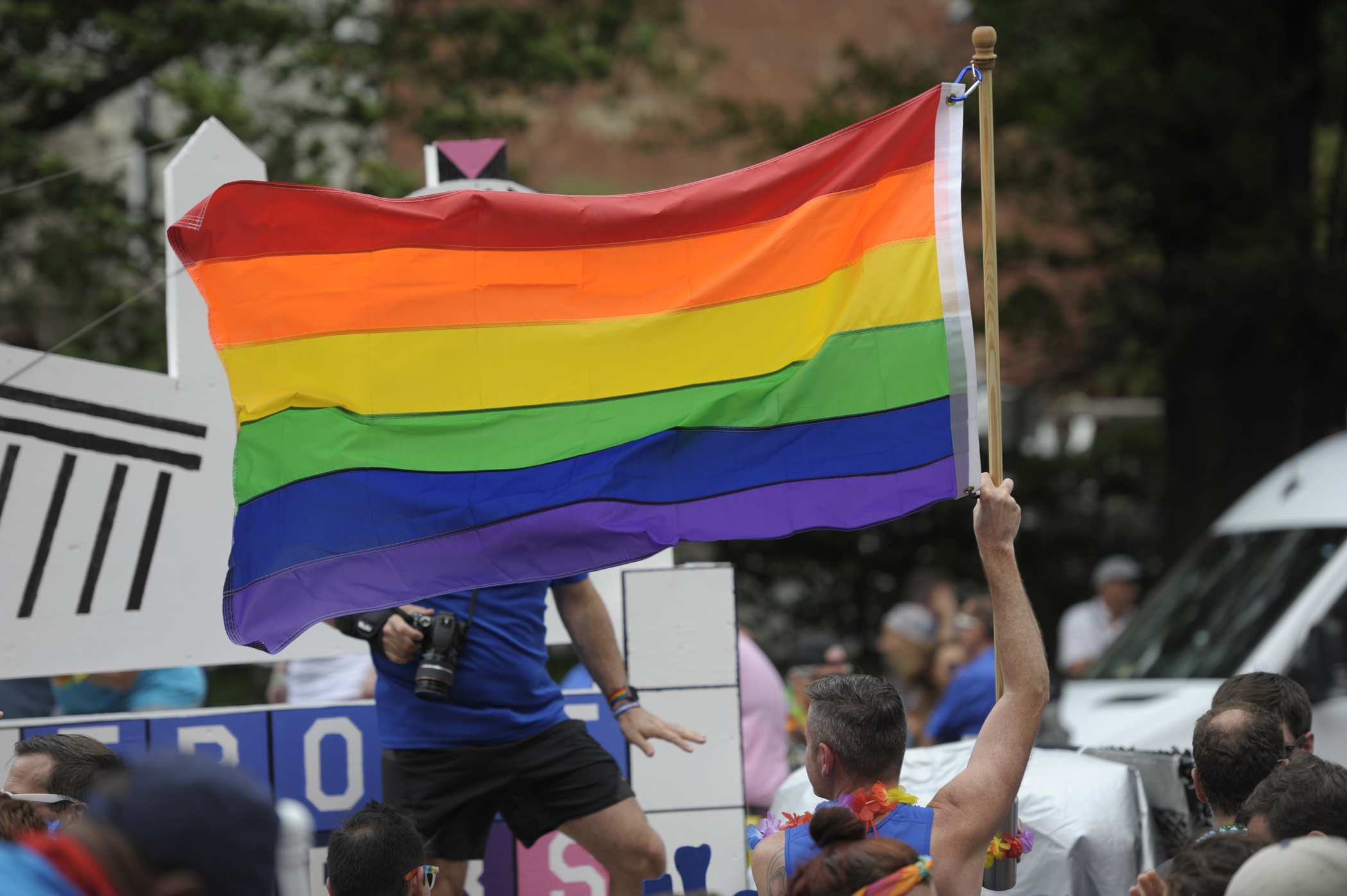 Q: How has your work changed since the COVID-19 outbreak? How are you managing as a member of the LGBTQ community during this time?
A: I know that many other people have their jobs on hold right now, so I'm sure it's affecting the rest of the community a lot harder than it's affecting me. Thankfully I still have a job to go to and get paid. Most of my friends are in the same industry that I am because most of them were in the Navy. The only way my life has really been affected is in the wearing of a mask everywhere and not being able to eat at my favorite restaurants, or not being able to get a haircut as easily as before.
Q: How are you staying resilient?
A: Honestly, I stay resilient by maintaining a routine. It helps a lot. I walk 10,000 steps a day.  On my off time, I go home to Pennsylvania and split staying with both sets of my parents, who are both getting older. I don't want to be the person that says that they wished they would have spent more time with my parents before they died.
Q: In years ahead, what would you like to see for diversity and inclusion?
A: Diversity efforts seem to be in a good place right now. I'm quite content with how things are going.  If we keep moving in the right direction, we should be good.
Q: What support do you receive from leadership at Pepco?
A: Pepco's leadership immediately acts to remove obstacles from our work.  They are constantly having anonymous surveys as a feedback loop to see what the workplace is thinking and how the process should be modified to ensure the safety and happiness their employees.
Q: How does Pepco leadership's support for the LGBTQ community look to you?
A: We have Pride Employee Resource Groups in our company, and it's so refreshing to see the support for our community. It is nice to see groups that have the LGBTQ community represented within Pepco and Exelon. Our leadership is heavily involved at the top levels of these groups, which makes me feel that they do care and are not just checking a box.
Q: What advice would you give to the LGBTQ community to stay resilient during this time?
A:  If I didn't have the job that I do now, I would have taken the "down time" to learn something new – there is so much information online for learning new skills and trades. I am currently learning how to integrate secondhand video conferencing VOIP phones onto noncompatible platforms. It's quite a task, since companies make everything proprietary to keep you buying from just them!
I suppose the advice that I would offer is to not sit around and wait for something to happen – make it happen.  Life is short, be the best that you can be. You don't have to go at it alone. You don't have to feel like it is you against the world.  There are many resources and people out there willing to help you. You have to just take the first step.