Each year, hundreds of Atlantic City Electric employees volunteer to support programs in arts and culture, community development, environmental sustainability, and education throughout their communities. The Exelon Powering Communities Employee Volunteer Awards Program honors these outstanding employee volunteers for the work they do in the community and supports their work with corporate contribution to the nonprofit organizations they serve. Four Atlantic City Electric employees are part of a 20-employee contingent across the Exelon family of utilities being recognized for their volunteering efforts. The company will provide $5,000 grants, in honor of these employee volunteers, to non-profits they serve.
We are extremely proud to have recognized their work at the 2022 Powering Communities Volunteer Award Ceremony in Washington, D.C., on October 5. Atlantic City Electric employees Amber Burruezo, Tanya Fowler, Peter Higbee and Christopher Kennedy have received the Powering Communities Employee Volunteer Award for their outstanding volunteer work during 2021.
Our president and CEO, Tyler Anthony, expressed his support during the event saying, "Our company's purpose is powering a cleaner and brighter future for our customers and communities. Through our Powering Communities initiative, we are putting this purpose into action. This program is an expression of shared commitment to citizenship between employees and the company. I'm pleased to see these employees receive recognition for their efforts—going above and beyond to make significant impacts within their communities."
Learn more about each of the Atlantic City Electric Award winners:
Amber Burruezo, Communications Manager United Way of Gloucester County – Thorofare, New Jersey
Amber Burruezo's volunteer journey with the United Way began when she realized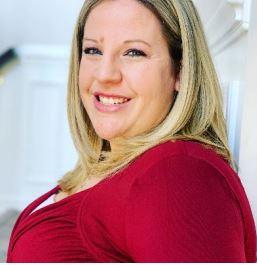 that as a young child, her family received assistance from non-profit organizations funded by the United Way. She has spent the past decade paying it forward through the United Way of Gloucester County in southern New Jersey. As 2021-23 campaign chair, she drives the fundraising that fills food bank shelves, ensures children have backpacks, and provides autistic students with tools to succeed. She serves on the Board of Directors, Campaign Cabinet and has launched a new Integrated Communications Resource Committee to develop innovative fundraising communications strategies. After Hurricane Ida devastated South Jersey, Amber supported the creation of a recovery fund that generated over $100,000 for recovery efforts. Her colleagues say she has strengthened the organization's messaging and outreach efforts, leveraging her skills in public relations and communications to help others.
Tanya Fowler, District Services Representative Funds 4 Firefighters – Elwood, New Jersey
Thanks to Tanya Fowler, volunteer firefighters across the country have been able to
focus on their core mission – serving their communities and keeping them safe – instead of fundraising for the critical services they provide. Tanya and her husband co-founded Fund 4 Firefighters in 2015. The organization's mission is to raise funds for volunteer fire/rescue companies across the United States to be used for training, equipment, facility upgrades or any combinations thereof. F4F's has raised more than $38,000 since its founding in 2015. The "343" in its logo represents and pays honor to the 343 firefighters who gave their lives on September 11, 2001. As an Asian American woman, Tanya volunteers in an industry that historically has been dominated by men. From her efforts alone, last year Tanya was able to provide over $10,000 in donations to volunteer fire/rescue companies across the country. Her colleagues say her leadership defines F4F's goals.
Peter Higbee, Substation Department Leader Absecon Social and Athletic Club – Absecon, New Jersey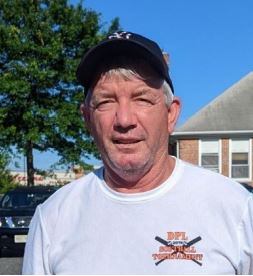 For Pete Higbee, it's all about ensuring children have a place to play. For almost 35 years, he has coached generations of children as a volunteer with the Absecon Social and Athletic Club in southeastern New Jersey. Although his own children are now grown, he continues to run ASAC's basketball program, scheduling games and practices as commissioner every November through March and contributing countless hours each week. Part of his role includes running the highly anticipated annual basketball tournament, the largest in the area and ASAC's biggest fundraiser each year. Without the tournament, ASAC simply wouldn't be as viable as it is. His colleagues say Pete – the 2014 Absecon Citizen of the Year – is a tireless worker who inspires other adults to volunteer by his example, even after their children have grown and left the program. They also attribute recent increases in the number of teenage volunteers to Pete's leadership.
Christopher Kennedy, Distribution Supervisor Family Association of Northfield – Northfield, New Jersey
When Chris Kennedy attends events in his hometown of Northfield, New Jersey, he
often hears youngsters call to him: "Hi, Coach Kennedy!" It's just one way he knows he's positively impacted lives. For the past eight years, Chris has coached and performed myriad other duties for the Family Association of Northfield. Currently an assistant coach for the varsity football and basketball teams, his most important role is as a mentor and friend to the first- through eighth-graders he's coached. FAN is a non-profit organization dedicated to the betterment of youth sports programs – including football, basketball and cheer – for over 500 kids. Chris has cleaned up fields, repurposed an equipment shed, run the game clock and scoreboard, lined fields, revamped audio-visual equipment, hosted special events, organized a parade and remodeled the snack bar, where he's flipped burgers. He is known for his generosity and kindness while serving as a role model.