Each year, hundreds of Delmarva employees volunteer to support programs in arts and culture, community development, environmental sustainability, and education throughout their communities. The Exelon Powering Communities Employee Volunteer Awards Program honors these outstanding employee volunteers for the work they do in the community and supports their work with corporate contribution to the nonprofit organizations they serve. Four Delmarva employees are part of a 20-employee contingent across the Exelon family of utilities being recognized for their volunteering efforts. The company will provide $5,000 grants, in honor of these employee volunteers, to non-profits they serve.
We are extremely proud to have recognized their work at the 2022 Powering Communities Volunteer Award Ceremony in Washington, D.C., on October 5. Delmarva employees Carlton Bradshaw, Jan Foth, Jeff Miles and James Woznicki have received the Powering Communities Employee Volunteer Award for their outstanding volunteer work during 2021.
Our president and CEO, Tyler Anthony, expressed his support during the event saying, "Our company's purpose is powering a cleaner and brighter future for our customers and communities. Through our Powering Communities initiative, we are putting this purpose into action. This program is an expression of shared commitment to citizenship between employees and the company. I'm pleased to see these employees receive recognition for their efforts—going above and beyond to make significant impacts within their communities."
Learn more about each of the Delmarva Award winners:
Carlton Bradshaw, Delmarva Asbury Service Project – Salisbury, Maryland
When Carlton Bradshaw's ninth-grade son returned from a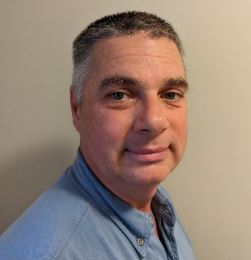 mission trip with the Appalachia Service Project, his first words were, "Dad, you have to do this with me!" For the past 14 years, Carlton has helped prepare high schoolers to travel to impoverished areas of West Virginia, Kentucky, Tennessee and Virginia and perform home repairs for needy families one week each year. As a leader of the Asbury Service Project in southeastern Maryland, he helps raise money and prepare youth and adults for the annual trip through formal training sessions and local service. That includes providing one dinner each month at a homeless shelter and partnering with the Chesapeake Housing Mission to construct wheelchair ramps for families in need, including elderly and disabled patients who otherwise wouldn't be able to return home from a hospital or rehabilitation center. Carlton has been cited as a skilled craftsman, teacher, spiritual leader, and mentor.
Jan Foth, PHI Women's Auxiliary of Delaware Hospital for the Chronically Ill – Smyrna, Delaware
Jan Foth believes that no matter how small a gesture may seem,
it can make a big difference to someone. That's a lesson she learned after losing an adult son, without warning, to suicide in July 2014. On her path of grief recovery and growth she learned about the importance of mental health and how empowering simple human interaction can be. This led Jan to the Delaware Hospital for the Chronically Ill, the state-run nursing home in northern Delaware, where she partners with the Women's Auxiliary thorough volunteer events here at Exelon. Since December 2020, Jan has managed a card marking event to provide greeting cards each month to DHCI's 95 residents. Her role requires setting up and hosting teams' meetings each month, coordinating volunteers, collecting cards, gifts and donated items, and delivering them to residents. The card events remind the residents each month that they are not forgotten, and that someone cares.
Jeffrey Miles, Delmarva American Heart Association of Delaware – Newark, Delaware
As a parent, Jeff Miles knows how important it is to educate youth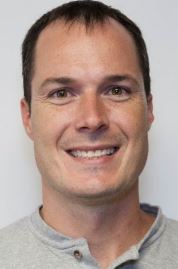 about preventing heart attacks and strokes. That's why he has been volunteering with the American Heart Association of Delaware for the past seven years, starting as a Heart Walk participant and becoming increasingly involved each year. Now serving on the Board of Directors, Jeff is Delmarva's lead for the annual Heart Walk. He organizes team leads from various departments, coordinates a DPL Gas team to raise money, and recruits volunteers for the day of the event. Typically, those efforts result in about 100 volunteer walkers and donations of $15,000, usually making Delmarva the second-largest corporate sponsor. He also has joined the Executives with Heart Challenge, personally raising over $3,000 for the Heart Walk each year. And he has served on the Go Red for Women Advisory Board and currently serves on the Board of Directors. Jeff's colleagues cite his community leadership and passion for the cause.
James Woznicki, Delmarva Little Creek Volunteer Fire Company – Little Creek, Delaware
For James Woznicki, serving as a volunteer firefighter for 50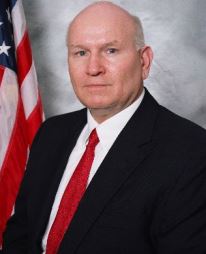 years has provided a sense of accomplishment and pride by being part of a team and giving back to the community. He finds purpose in making a difference as a third-year member of the Little Creek Volunteer Fire Company in east central Delaware. The company has over 66 active firefighters who in 2021 responded to 510 emergencies. Currently serving six nights a week on the 12-hour overnight shift, James is a driver of the first responding engine and ensures that everyone on the squad arrives safely. In the last year, he has served over 4,000 hours of standby duty time while responding to fire, EMS and rescue emergencies. He also teaches fellow volunteers what he has learned over the years, bolstering their leadership and incident response skills. His colleagues compliment his steadfast dedication, caring attitude and attention to detail.