Each year, hundreds of Pepco employees volunteer to support programs in arts and culture, community development, environmental sustainability, and education throughout their communities. The Exelon Powering Communities Employee Volunteer Awards Program honors these outstanding employee volunteers for the work they do in the community and supports their work with corporate contribution to the nonprofit organizations they serve. Stacy Jordan, a senior business analyst for Pepco, is part of a 20-employee contingent across the Exelon family of utilities being recognized for their volunteering efforts. The company will provide $5,000 grants, in honor of these employee volunteers, to non-profits they serve.
We are extremely proud to have recognized their work at the 2022 Powering Communities Volunteer Award Ceremony in Washington, D.C., on October 5. Stacy Jordan has received the Powering Communities Employee Volunteer Award for their outstanding volunteer work during 2021.
Our president and CEO, Tyler Anthony, expressed his support during the event saying, "Our company's purpose is powering a cleaner and brighter future for our customers and communities. Through our Powering Communities initiative, we are putting this purpose into action. This program is an expression of shared commitment to citizenship between employees and the company. I'm pleased to see these employees receive recognition for their efforts—going above and beyond to make significant impacts within their communities."
Learn more about the Pepco Volunteer Award winner Stacy Jordan:
Stacy Jordan, PHI Providence St. John Baptist Church – Upper Marlboro, Maryland
Stacy Jordan is leading her church's outreach ministry to plant seeds – both literally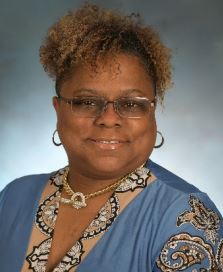 and figuratively. She meets people from virtually all walks of life, enabling her to make friends and grow new relationships. At Providence St. John Baptist Church in central Maryland, Stacy started a community garden. The church has incorporated a STEM program that teaches students and other local volunteers how to start and maintain an organic garden, along with an understanding of the health benefits of organically growing produce. The garden's crops are distributed at the Marlboro Food Bank. For the past nine years, Stacy also has led outreach ministry events such as Community Movie Night, COVID Testing, Trunk or Treat, Harvest Festival, Community Shred Event, Thanksgiving Basket Giveaway, a free gas giveaway, and Christmas outreach to families in need. The ministry's goal is to reach the community through programs and initiatives that address areas of need for families and small businesses.