Pepco and the National Fallen Firefighters Foundation (NFFF) celebrated the unveiling of Section 52 on the Walk of Honor, a path filled with tributes to first responders. The ceremony, taking place on November 14 at the National Fallen Firefighters Memorial Park, highlighted our partnership with National Fallen Firefighter Foundation through our Emergency Services Partnership Program (ESPP). The program was created to help improve quality of life for residents, businesses, and visitors to our service territories, and improves safety and emergency scenes for the public and firefighters.
Through the program, Pepco has distributed smoke alarms and other equipment to promote electric and fire safety. The Walk of Honor event signifies the lasting partnership our shared dedication to safety. "This is a proud and poignant day for all in the Pepco family," said Vince Jacono, External Affairs Manager, Delmarva Power and a key driver of the ESPP initiative. "This specific partnership with the National Fallen Firefighters Foundation is another example of our company's initiative to support those who keep us safe. We are honored to put our philanthropic efforts toward supporting the NFFF."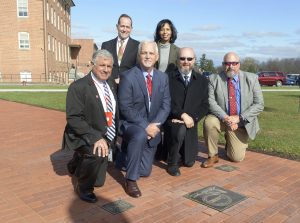 Another highlight of the event was the presentation of the James P. Seavey Sr. Award to recipients who have demonstrated efforts above and beyond the call of duty within their community to exemplify a proactive approach to fire safety. Sean Egan, Retired Fire Chief of the District of Columbia Fire and Emergency Medical Service Department, and Mitchell Kannry, Fire Marshal for the District of Columbia Fire and Emergency Medical Service Department, were honored with the award as the 2021 and 2022 recipients, respectively.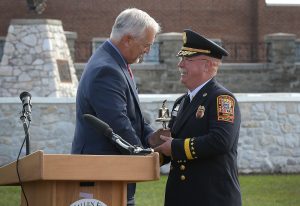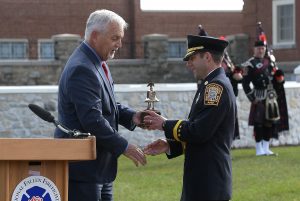 Read more about the Walk of Honor event here.