Jignesh Shah took his first job at just 14-years-old when his father suffered from an illness causing paralysis and Jignesh stepped up to help run the family electronics store in Vadodara, India. Fast forward a few decades and Jignesh is helping run the electric grid for the Pepco territory. We sat down with Jignesh last week to learn more about his journey.
When Jignesh came to the District of Columbia in his early 20's, he was working in radiology at an area hospital. His family soon encouraged him to pursue a career in the energy industry and to earn a degree in engineering. Jignesh explained that his family places a high priority on education and a drive to succeed. His father encouraged this ambition told him to, "never say no," because matter the circumstance, he would always find a way to do his best work.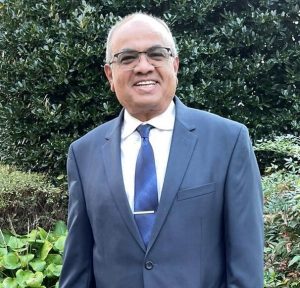 When it comes to connecting with his Indian culture, Jignesh explained that the Indian experience is vast and filled with diverse traditions. For the Shah family, staying active in the community, organizing cultural events, and sharing traditions with children are just a few ways to celebrate their heritage. Jignesh told us, "Getting involved with the community and celebrating traditions are the easiest ways to share culture with others – and with future generations. Staying true to my culture is very important, because it is part of my identity." To that end, he is a longstanding member of the Gujarati Semaj of Metropolitan Washington, DC (since 1996!), and was voted president in 2012.
Today, Jignesh is a senior engineer working in energy distribution and planning. After 23 years with the company, Jignesh said that he always feels valued and included. Although there are cultural differences, he said, "I've always felt like part of the community had the support of my managers."