Following Dave Velazquez's appointment as executive vice president, Utility Operations for Exelon, Tyler Anthony assumes role as President and CEO, Pepco Holdings Tamla Olivier and Rodney Oddoye Join Company in Key Executive Roles
Pepco Holdings, the parent company of Atlantic City Electric, Delmarva Power and Pepco, appointed three seasoned energy leaders to key roles as the company prepares for the next phase of building a stronger, cleaner smarter energy grid across its service area.
With Dave Velazquez, the company's former president and CEO, taking on a new role as executive vice president, Utility Operations for corporate parent company Exelon, Tyler Anthony has assumed the role of president and chief executive officer. Anthony, who served as the company's chief operating officer since 2016, will have leadership responsibility for advancing the business initiatives that are transforming the future of energy delivery and service for customers and communities across the company's Mid-Atlantic service area.
"It's an honor to be in this role," said Anthony. "I had the privilege of working closely with Dave Velazquez during his time as CEO and I am excited to take those learnings and my experience to help our employees provide essential energy services to our customers and communities as they grow and thrive more equitably in the future."
Joining Anthony on the company's executive leadership team will be Tamla Olivier, who has been named senior vice president and chief operating officer, and Rodney Oddoye, assuming the role of senior vice president of Government & Regulatory Affairs and Policy.  Both leaders are joining from sister utility BGE, where Olivier served as the SVP of Customer Operations and chief customer officer, and Oddoye held the role of SVP of Governmental and External Affairs.
"We're excited to have leaders of this caliber join our Pepco Holdings team.  Their experience will be critical as we focus on combatting climate change, driving greater social equity and building a smarter, stronger energy grid to offer clean energy for a more sustainable future," Anthony affirmed.
More About Tyler Anthony:
Tyler Anthony has more than 30 years of utility operations experience, including electric distribution, transmission operations, nuclear generation, project management, customer service, and labor relations. Prior to joining Pepco Holdings, Anthony served as the senior vice president of Distribution Operations and vice president of Transmission and Substation for ComEd in northern Illinois. Anthony also served as vice president of Projects for Exelon Nuclear, executing large projects across Exelon's nuclear fleet. Anthony currently serves on the boards of several civic and nonprofit organizations including the Strathmore Hall Foundation, Inc., and the Southeastern Electric Exchange, a nonprofit, non-political trade association of investor-owned electric utility companies.
More About Tamla Olivier:
Tamla Olivier joined BGE in 2020 after nearly 10 years with affiliate company Constellation and subsidiary BGE HOME, where she was president & CEO, BGE HOME, and senior vice president, Constellation. Prior to joining Constellation, Olivier was a vice president at T. Rowe Price where she worked for 11 years supporting the retail, information technology, and global investment operations organizations. She has also held leadership roles with United Defense, where she led the implementation of the People Capability Maturity Model, facilitating an organizational shift from a manufacturing environment to a system integration and software development powerhouse, and Wells Fargo. Olivier is an executive committee member for Ronald McDonald House of Maryland and the vice-chair for Catholic Charities of Maryland. She is co-chair of the women's leadership council for My Sister's Place Women's Center, and she serves on the Archdiocese of Baltimore School Board. She is a member of the Center Club board of governors and a member of the Medstar Franklin Square Medical Center Board of Directors.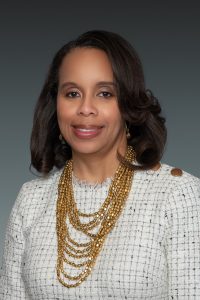 More About Rodney Oddoye:
Rodney Oddoye has held various leadership and financial positions during his 17-year tenure with BGE. Prior to his role as BGE's senior vice president of Governmental and External Affairs, Oddoye served as chief customer officer and vice president of Customer Operations. He was previously director of electric operations northeast, and also led BGE's financial operations organization. He received the Power Engineering Society's Recognition for his leadership of the Bowie Electric Reliability Action Plan Project, an electric reliability initiative that improved customer experience for residents of Bowie, Md. Oddoye serves on the board of directors for the University of Maryland Medical Center, the United Way of Central Maryland, the Maryland Zoo in Baltimore, and on the board of trustees for Baltimore Center Stage – the State Theater of Maryland. He is on the board of directors for the Center for Urban Families and is a member of the Power Engineering Society – IEEE, and the American Association of Blacks in Energy.