Renewable energy is a fast-growing industry, driven by rising interest in environmental sustainability and energy efficiency. For communities that tap into this trend, the industry could become a major source of economic growth.
To advance that future, partners across our communities should collaborate to train the next generation's energy workforce. We have partnered with Delaware Technical Community College and Delaware State University to do just that.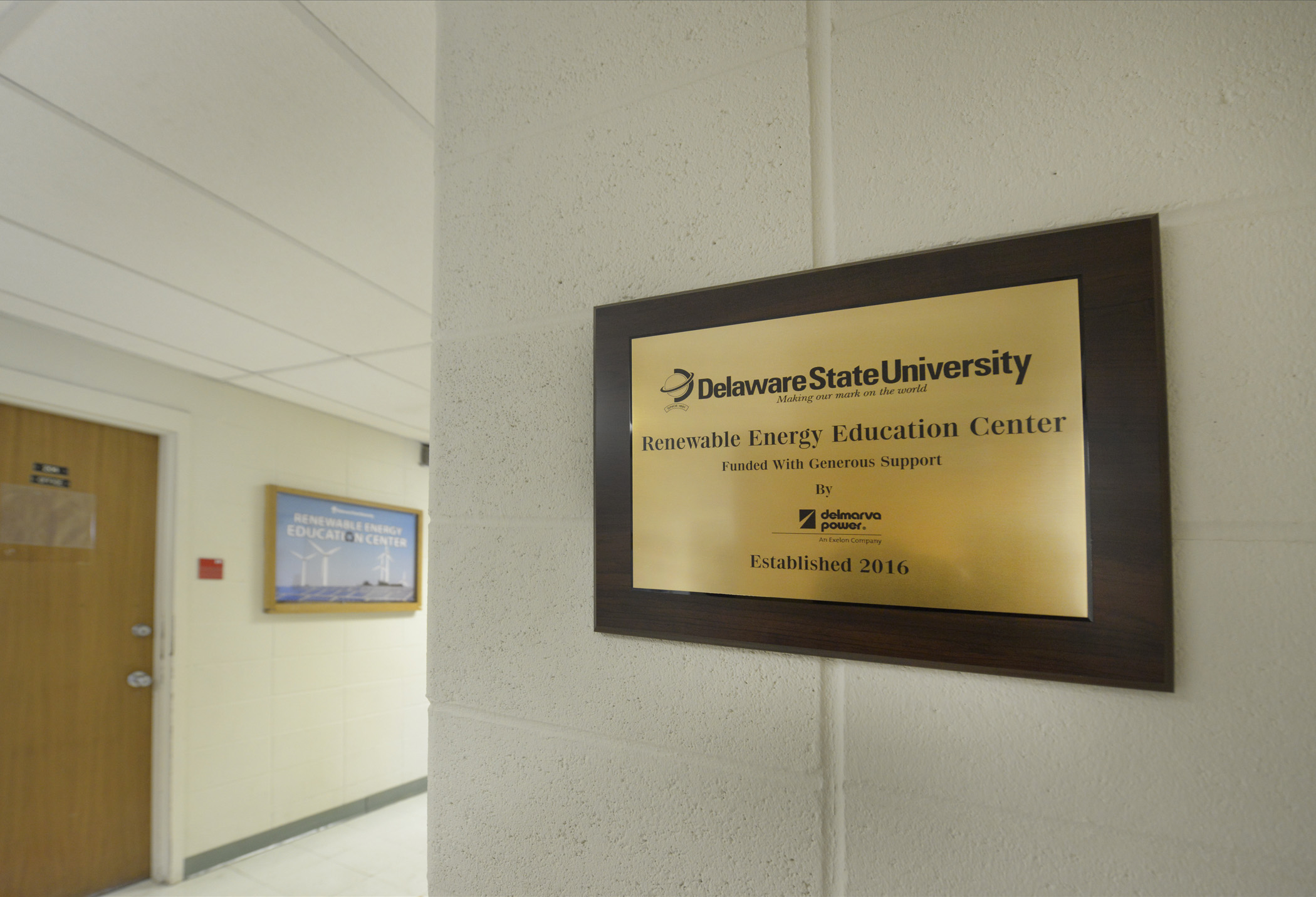 As part of the merger promise between Exelon and Pepco Holdings, we are providing a grant to Delaware Tech to support workforce development programs for energy conservation and efficiency. By training students and community residents for jobs in energy efficiency, Delaware Tech is preparing them for the jobs that will power our community in the future. Their curriculum focusing on new techniques and advanced research is setting a foundation we can all build on.
A diverse and ambitious energy workforce in Delaware is the key to continued success.
At Delaware State University, our support is helping to establish the Renewable Energy Education Center. This center will provide students with the skills they need to help meet the growing demand for renewable energy expertise.
"A diverse and ambitious energy workforce in Delaware is the key to continued success," said Gary Stockbridge, president, Delmarva Power. "Together, we are creating opportunities and advocating for long-lasting solutions in our state to address the ongoing need for access, training and education."
The Renewable Energy Education Center will help increase access to clean energy and help the state close in on its goal to obtain 25 percent of its electricity from renewable sources by 2025, pushing the representation past the current 16 percent reached. As an educational hub, it will offer certificate programs and credentialing services in a broad range of renewable disciplines.  It will also help establish baselines for renewable energy education, research, literacy and usage across the state.
The center's inaugural advisory committee reflects the level of collaboration needed to make our community a national leader. It gathers government, academic, community and business leaders, including:
John Allen, Vice President, Delmarva Power, an Exelon Company
Dr. Marikis Alvarez, Associate Dean – College of Agriculture and Related Sciences, Delaware State University
J. D. Bartlett, Executive Director – Planning & Construction, Delaware State University
Dr. Eric Cheek, Associate Vice President, Delaware State University
Jennifer Clemons, Department Chair – Energy Technology, Delaware Technical Community College
Anthony DePrima, Executive Director, Delaware Sustainable Energy Utility
Bernice Edwards, Executive Director, First State Community Action Agency
Scott Lynch, Delaware Municipal Electric Corp., Inc.
Tom Noyes, Principal Planner for Utility Policy – Division of Energy & Climate, Delaware Department of Natural Resources and Environmental Control
These partnerships do not just help to build our economy, they show our commitment to delivering reliable, affordable, secure, and increasingly clean energy here in our communities.