In our effort to provide customers the ability to charge faster,
smarter and more conveniently, we've recently installed and energized four new Level 2 (L2) electric vehicle (EV) charging stations in our Maryland service area. As part of our four-year plan, the first four of 100 new electric vehicle (EV) charging stations are now located in Salisbury, Md., and Betterton, Md.
Betterton Town Hall Parking Lot
100 Main Street Betterton, Md. 21610
 218 West Market Street Salisbury, Md. 21801
The new chargers are an important part of our EVsmart Program, which provides customers with the rebates, tools and information to help them go electric. In Maryland, our EVsmart Program drives progress on Maryland's Air Quality and Chesapeake Bay goals, which includes having 300,000 zero-emission vehicles (ZEVs) on the road by 2025. Exelon believes strongly that transportation electrification holds the promise of helping the company meet environmental goals, reduce carbon footprints, bring life-saving cleaner air for residents, and create economic opportunity through job creation and reduced energy costs.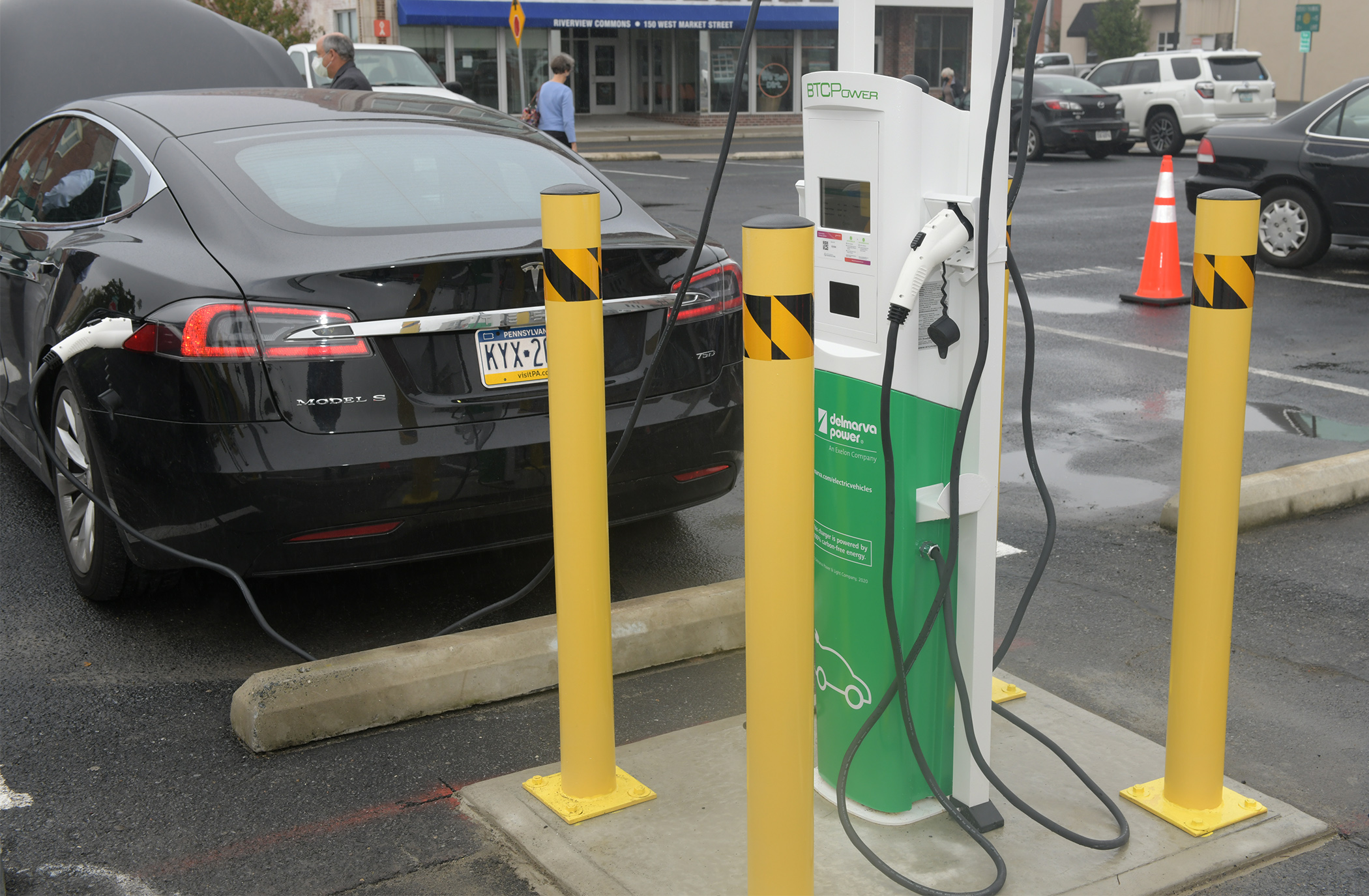 Across our network of EV charging stations, customers will pay 18 cents per kilowatt-hour (kWh) to charge at an L2 charging station or 34 cents per kWh at a DC Fast Charger (DCFC) station. Typically, an EV driver spending one dollar at an L2 charger can expect to gain approximately 25 miles in range. An L2 charger can provide about 24 miles of range per hour of charging, while a DCFC can provide about 120 miles of range in one hour of charging.
We are also working to bring new EV services for residential customers and public spaces in Delaware. In 2019, the company received approval from the Delaware Public Service Commission to expand public charging infrastructure and offer a new rate option for residential customers who charge their EVs at home.
For more information on EVs, chargers, and federal and state incentives, visit us online at delmarva.com/EV.