Six graduating high school seniors will begin careers in the energy field later this year thanks to Delmarva Power's Path to Success Program. The workforce development initiative provides one-on-one career coaching, career exploration and professional skill building opportunities for high school juniors and seniors with the chance to receive a job offer from Delmarva Power or a partnering contractor upon successful program completion.
Six high school students successfully completed the 2022 program, passing the Construction and Skilled Trade Occupations Test (CAST). All six students will begin full-time employment with Delmarva Power in the overhead electric, underground electric, gas and fleet divisions.
"The Path to Success Program is part of our strategy to provide underrepresented communities, particularly students of color and young women, with access to great STEM careers," said Martin Harrison, Delmarva Power Senior Workforce Development specialist . "Some students decide to pursue degrees in engineering and other disciplines while others get full-time, hands-on experience right after graduation."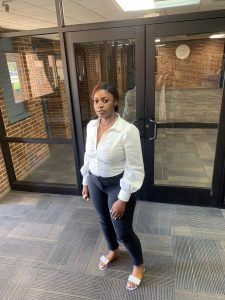 One of this year's Path to Success students is Iz'Reona Washington, a recent Delcastle Technical High School graduate. Washington grew up visiting a garage her uncle owned and will now be using those skills working in Delmarva Power's fleet department.
"I didn't know what the future held for me, but when they explained how the program worked, I knew it was an opportunity I didn't want to pass up," said Washington. "Joining Path to Success was the most important decision I could have ever made. I'm seeing a lot of the opportunities that are here for me and look forward to beginning my career with Delmarva Power."
Since launching in 2021, 19 students in Delaware and Maryland have graduated from the Path to Success Program and are now working for Delmarva Power or one of the company's contractors of choice. To learn more about our workforce development programs, click here.