Atlantic City Electric hosted 27 high school interns as part of its Spark High School Internship program this summer. Through the 8-week, 250-hour program, students learned about the energy industry and honed their skills by learning from professionals with Atlantic City Electric. Students gained hands-on experience working in the office or performing assignments in the field, in addition to receiving a firsthand look at the work we do and insight into future employment opportunities.
In collaboration with the Atlantic County Workforce Development Board, the Spark program also provides opportunities for youth from under-resourced communities, enabling students to gain utility training through mentorships and paid internships, while receiving advanced STEM education to prepare them for potential careers in the energy industry.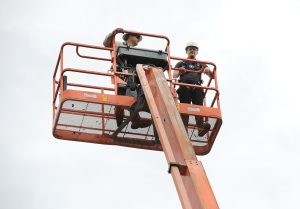 "It was amazing to see how everything operates and the amount of planning that goes into specific work and jobs in the field," said Maxim Collazo, a sophomore at St. Augustine Preparatory School, who worked as an intern in the Meter Department. "I had the chance to perform many duties including working on spreadsheets, coding, and going to observe meter installations in the field which was cool to see. I really enjoyed my internship and can see a real possibility of working in this industry."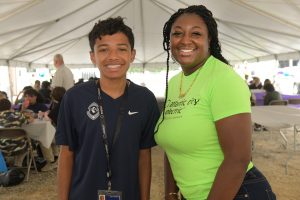 Emma Highberger, a sophomore at the Atlantic County Institute of Technology, spent her internship in our Drafting Department. "I had a great experience during my internship. I learned how to use computer aided draft and design technology and how to create maps to show where distribution lines and substations are located which are provided to guide workers in the field. I want to be an engineer and I believe I can use a lot of what I learned during my internship in the future," she said.
The company held a celebration for the interns at its regional headquarters in Mays Landing to recognize the students on completing their summer internships. The celebration included tours of various company departments and facilities, meet and greets with employees and executives, among a variety of other fun activities including a bucket truck ride, giveaways and more.