Delmarva Power is committed to supporting more than 180 local nonprofits in Delaware and Maryland that empower youth, support families, and address the challenges that affect our neighbors the most. Together, we're able to make a difference in the lives of our customers. That's what we call the power of community. 
At Delmarva Power, supplying energy to homes and businesses is just part of what we do. Through our partnerships with the region's most dedicated and change-making nonprofits, we're helping to strengthen our neighborhoods. Learn how we are empowering our community. 
The Warehouse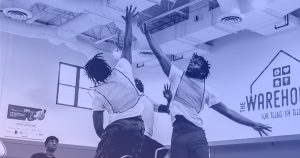 The Warehouse is a revolutionary organization creating space for teens and young adults in Wilmington, Del. to grow and thrive. Their keystone offering is a dynamic space and program offerings designed "for teens, by teens", where they can find tools to help them discover their passions, engage with community members, build confidence, and develop into adults ready to make a positive difference in the world.  
Here are just some of the ways The Warehouse helps teens R.E.A.C.H. beyond traditional boundaries: 
Recreation: dancing, basketball, yoga 
Education: tutoring, counseling, mentoring 
Arts: visual, performing, and electronic  
Careers: paid workforce development and readiness, resume writing, interviewing skills
Health: physical, behavioral, and mental health services 
Together with their partners at The WRK Group, including REACH Riverside and Kingswood Community Center, The Warehouse is empowering Wilmington teens to lead the vibrant, fulfilling lives they deserve. 
Learn more about The Warehouse. 
Community Foundation of the Eastern Shore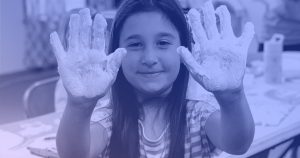 The Community Foundation of the Eastern Shore funds organizations creating a positive impact in our community by providing grants and connecting people ready to give with the causes that fit their passions. This means that individuals, families, and businesses can easily find a charitable match and make a big difference in the lives of their neighbors.  
The Community Foundation of the Eastern Shore offers the following: 
Grants & Nonprofits: providing grants to local nonprofits, along with an enhanced application process 
Donor Services: matching donors with local causes that matter to them 
Scholarships: distributing more than 350 scholarships a year, as well as guidance for those wishing to create their own scholarship 
Professional Advisors: Designing customized, client-focused giving strategies for professionals and businesses 
Through the work of the Community Foundation of the Eastern Shore and their partners, local organizations get the support they need to help the community prosper. 
Learn more about the Community Foundation of the Eastern Shore.