Pepco is proud to partner with more than 340 nonprofits in the District of Columbia and Maryland that help our community flourish. Together, we're able to make a difference in the lives of our customers. That's what we call the power of community.
At Pepco, supplying energy to homes and businesses is just part of what we do. Through our partnerships with the region's most dedicated and change-making nonprofits, we're helping to strengthen our neighborhoods. Learn how we are empowering our community here.
Benning Solar Facility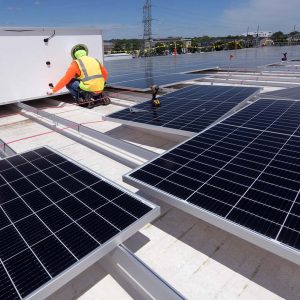 This public-private nonprofit partnership is working to make solar energy more accessible for renters and homeowners. The new community solar facility, at our Benning Road office, is owned and operated by NHT Ingenuity Power. This initiative provides clean energy and bill savings to income-qualified households through the District Department of Energy and Environment (DOEE).
As part of our effort to bring more clean energy to residents and help the District of Columbia achieve its leading solar and climate change goals, the community solar facility provides both clean energy and financial benefits to 330 income-qualified homes in the District. Participants in the community solar initiative will save approximately $500 on energy per year over a 15-year period. Pepco customers receive a bill credit each month through DOEE's "Solar for All" program, which has a goal of providing 100,000 low-to-moderate income families with the benefit of locally generated clean energy.
Learn more about the Solar for All Initiative here.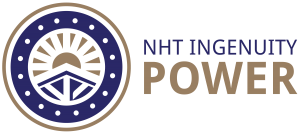 City Blossoms
A recipient of our sustainable community grant program, City Blossoms provides outdoor educational programs for children without access to safe gardens.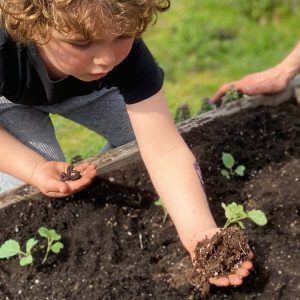 To City Blossoms, "impact" means fostering a world where children and families can build healthy communities for themselves through the creation and cultivation of kid-driven gardens.
Growing food for the community is central to all City Blossoms' projects. Through school partnerships, the organization helps teachers rebuild classroom trust and creates garden spaces designed to act as a hub for community and connection, as well as a garden space to connect with nature. Each location is designed with flexibility and local needs in mind.
Learn more about City Blossoms here.
The National Energy Education Development Project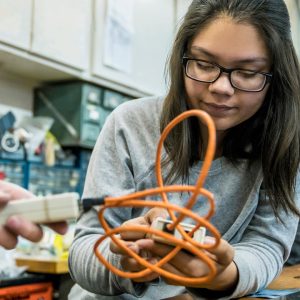 The National Energy Education Development (NEED) Project partners with Pepco on the Energizing Student Potential (ESP) program – designed to create engaging and novel energy curriculums for students.
We are a proud sponsor of the program and add to the organization's technical expertise and connection with other professional-oriented programs, like the DC Infrastructure Academy and STEM Academy.
ESP is a program designed to infuse energy into the STEM classroom by providing tools and resources for students and educators to learn together, explore energy, and teach their local communities about energy. The program is available to schools in Maryland and the District of Columbia.
Learn more about the National Energy Education Project here.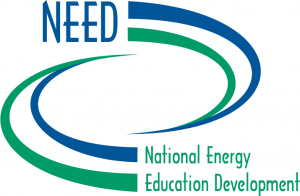 Interfaith Works
Interfaith Works receives funding from Pepco for their bill assistance program, working through the Interfaith Works Connections program to provide resources, with the goal of finding a pathway to stability for those in need.
We help the organization identify residents most in need of energy assistance and match them with Interfaith Works services, working with people challenged by limited income and homelessness across Montgomery County. Interfaith Works uses a housing first model, where they prioritize providing temporary or permanent housing for those in need. They also provide food to more than 500 families per week.  As of January 2022, the organization has distributed more than one million pounds of food. Interfaith Works builds relationships with their clients to address their individual needs and situations, and then identifies and eliminates the key barriers to their thriving.
Learn more about Interfaith Works here.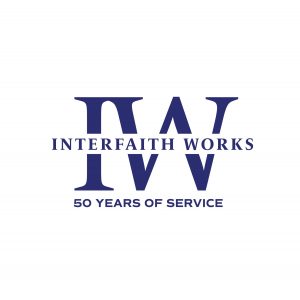 Latin American Youth Center
Latin American Youth Center (LAYC) offers the opportunity for our employees to mentor children involved in their programs.
LAYC's mission is to empower a diverse population of youth through multicultural, comprehensive, and innovative programs that address social, academic, and career needs. Through their mentorship program, they establish positive and stable relationships helping participants outline goals, learn about new opportunities, and have a support system. In addition to mentoring, the organization has programs that support professional training, a particular area of focus for Pepco, along with health & wellness and housing initiatives. After almost two years of operating during a pandemic, LAYC has also added programs to provide food support and emergency rental assistance.
Learn more about the Latin American Youth Center here.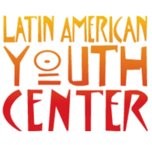 Washington Area Community Investment Fund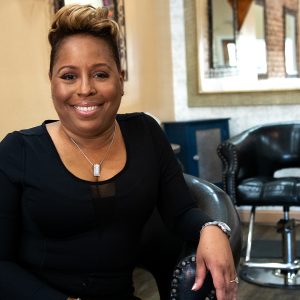 The Washington Area Community Investment Fund (Wacif) is a nonprofit Community Development Financial Institution that drives equity and opportunity in underserved communities throughout the Washington, D.C. area.
Supporting small business resilience requires having dedicated resources in place before an emergency. Wacif invests knowledge, social, and financial capital to support the resilience of small businesses and their ability to prosper in place. With financial support from Pepco, Wacif supplied resilience grants to small businesses in the District – 81% of which were owned by entrepreneurs of color in 2021. This financial relief helped create and retain nearly 400 local jobs during the height of the COVID-19 pandemic.
Learn more about Wacif here.