During National Volunteer Month in April, nearly 6,000 employees at Pepco Holdings participated in at least one community event, on their own time or with their teams, across their service areas in Atlantic City Electric, Delmarva Power, and Pepco. April may be over, but our volunteer efforts don't end here.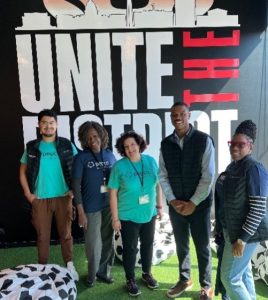 More than 200 volunteer opportunities are posted on the organization's internal volunteer portal, with 23 added in a single day. This is no small feat, but for Pepco Holdings Corporate Relations team, it's rewarding and important work that serves their most important stakeholders – our local communities.
"We start preparing for National Volunteer Month in September and then we really ramp up meeting with our community partners and developing opportunities in January," shares Tasha Jamerson, senior manager of corporate relations. "We want to ensure that each of our regions are represented with plenty of opportunities that will give employees a chance to volunteer not just on the weekends, but also during the weekdays, and our executive leadership team is committed to making this happen because they recognize the importance of giving back to our regions."
Each member of the corporate relations team focuses on a different region that the company serves. Tamica Jones, senior corporate relations specialist, focuses on the company volunteer portal, the Pepco Edison Place Gallery that provides space to community partners, and organizes opportunities and partnerships in Maryland and the District of Columbia. Her colleague Jason Monroy focuses on developing partnerships and establishing volunteer events across Delaware and Southern New Jersey. Their colleagues Ralph Bolton and Beth Jewell focus on sponsorships and partnerships with community organizers across all four regions the company serves.
For Jason, he knew taking a role on the corporate relations team would mean he could help underserved community members and wanted to be a part of a team that could provide that direct aid.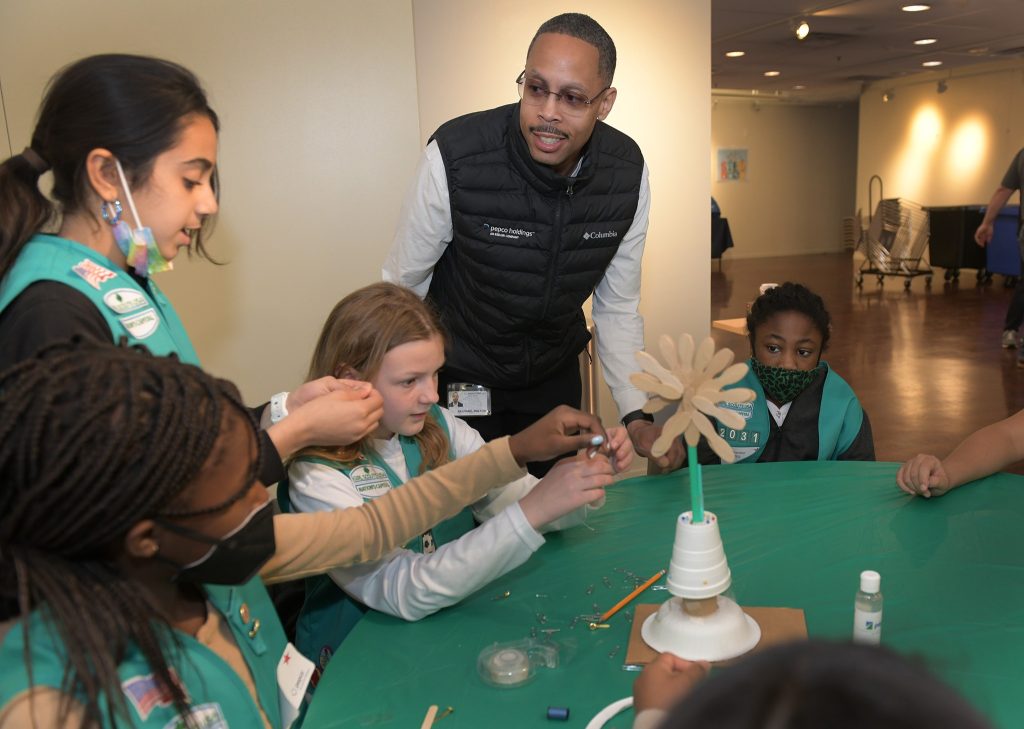 He explained, "National Volunteer Month is one of the busiest months for us, and we're always trying to increase volunteerism. That means working with our internal impact leaders, who act as an extension of the corporate relations team in each region, to let us know where there are sponsorship and volunteer opportunities that we can get involved in. We then collaborate with our external affairs and community engagement teams and then meet with external partners to understand how we can make the largest impact for the community."
The best thing about National Volunteer Month? The events don't have to focus on just one topic or company pillar, and new opportunities are submitted weekly.
"We focus on everything from workforce development, health and safety, meals for our communities, culture, climate, our only requirement is that the events are benefitting the community and in line with our company pillars," says Jason.
So far this month, Tamica and Jason have participated in events with Capital Area Food Bank, which addresses food insecurity and food inequities, and with the Sasha Bruce House, an organization that provides services for runaway youth in the area.
"We were at Audi field with Sasha Bruce House packing kits when I started talking to one of the security guards. Turns out, she had been a part of the Sasha Bruce House program 25 years earlier and told me how much the program helped her. Sometimes people can wonder 'What difference am I making by putting a meal together?' but if one person is helped by this, it's incredibly rewarding," Tamica shared.
"At the Capital Area Food Bank, we were able to introduce employees and those in the community to the new garden they have. Now the herbs, fruits and vegetables grown in that garden can be taken and provided to others who need them most, while also teaching those how to care and create their own gardens at home. That's something folks will always be connected to through this opportunity and why my role is so rewarding," said Tamica. "I get to learn about new and exciting opportunities that sit within our local organizations, and then I'm able to bring that information to others."
While National Volunteer month has come to an end, this dynamic team isn't slowing down.
"We strive to hold volunteer events in every region we serve," says Tasha. "Each event is near and dear to the team, and we want the community to reach out to us and share about any new programs or initiatives we can support."
Learn more about partnering with Atlantic City Electric, Delmarva Power, and Pepco.