Today is 811 Day, an annual reminder to call 8-1-1 before starting any outdoor digging project. Atlantic City Electric is joining New Jersey One Call, the one-call notification center for New Jersey, to remind residents, businesses and contractors that safe digging must remain a priority to prevent damage to critical underground energy services and most importantly, to prevent injuries or even worse.
Here's what happens when 8-1-1 is called. Customers and contractors are connected to New Jersey One Call that takes the caller's information and communicates it to local utility companies, like Atlantic City Electric. Professional locators will then visit the dig site to mark the approximate location of underground utility lines with spray paint, flags or both. Once a site has been accurately marked, it is safe to begin digging around the marked areas. Here's a breakdown of what each color indicates: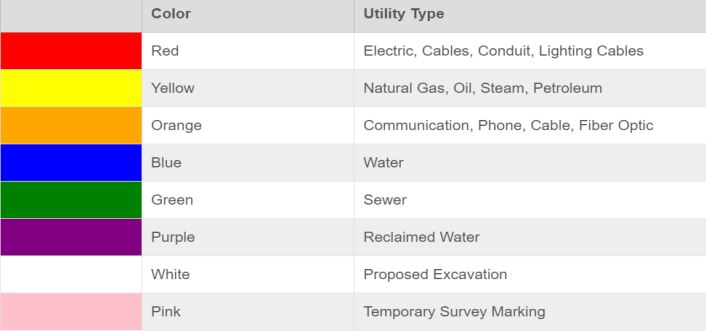 To avoid injury and disruptions, residents and businesses should remember these six tips before starting any project: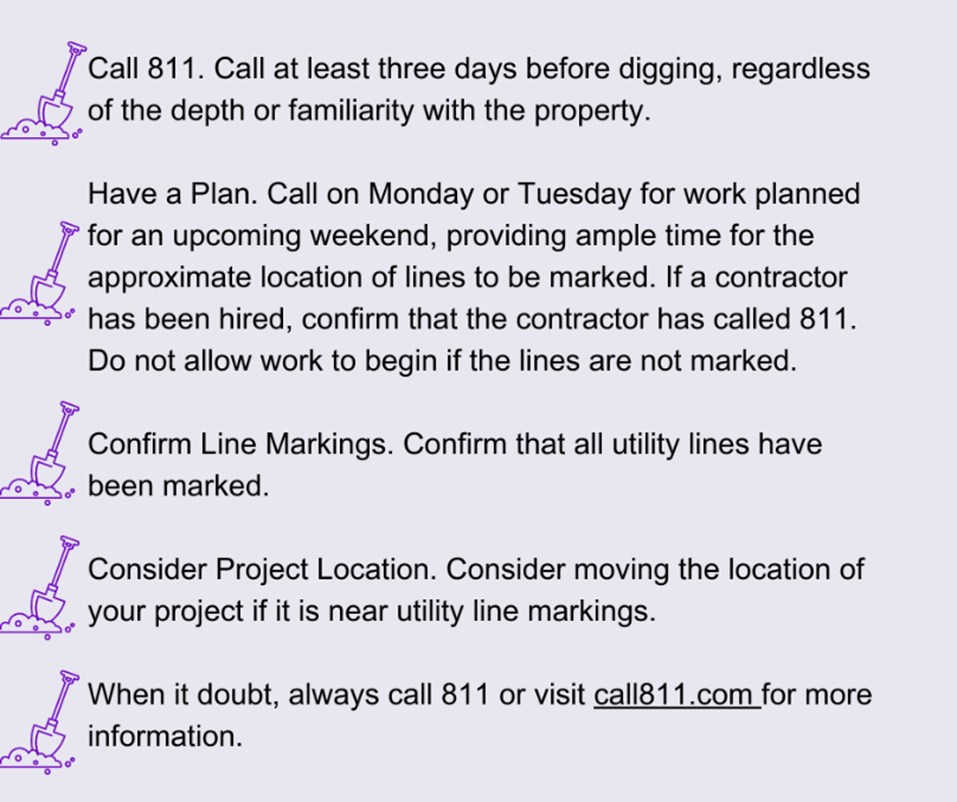 Atlantic City Electric joins the Exelon family of companies, the other 1,700 Common Ground Alliance members, the U.S. Department of Transportation and governors across the country in marking 811 Day to bring extra attention to the issue of underground utility line safety and reduce the risk of unnecessary infrastructure damage. To learn more about safe digging practices visit atlanticcityelectric.com/Safety or call 800-642-3780.