We've taken another major step in our efforts to address climate change, proposing new programs and services to expand access to clean electric transportation options across South Jersey. Our new proposal to the New Jersey Board of Public Utilities expands electric vehicle (EV) charging infrastructure, offers rebates and special electric rates for residents and businesses, and helps electrify public transportation.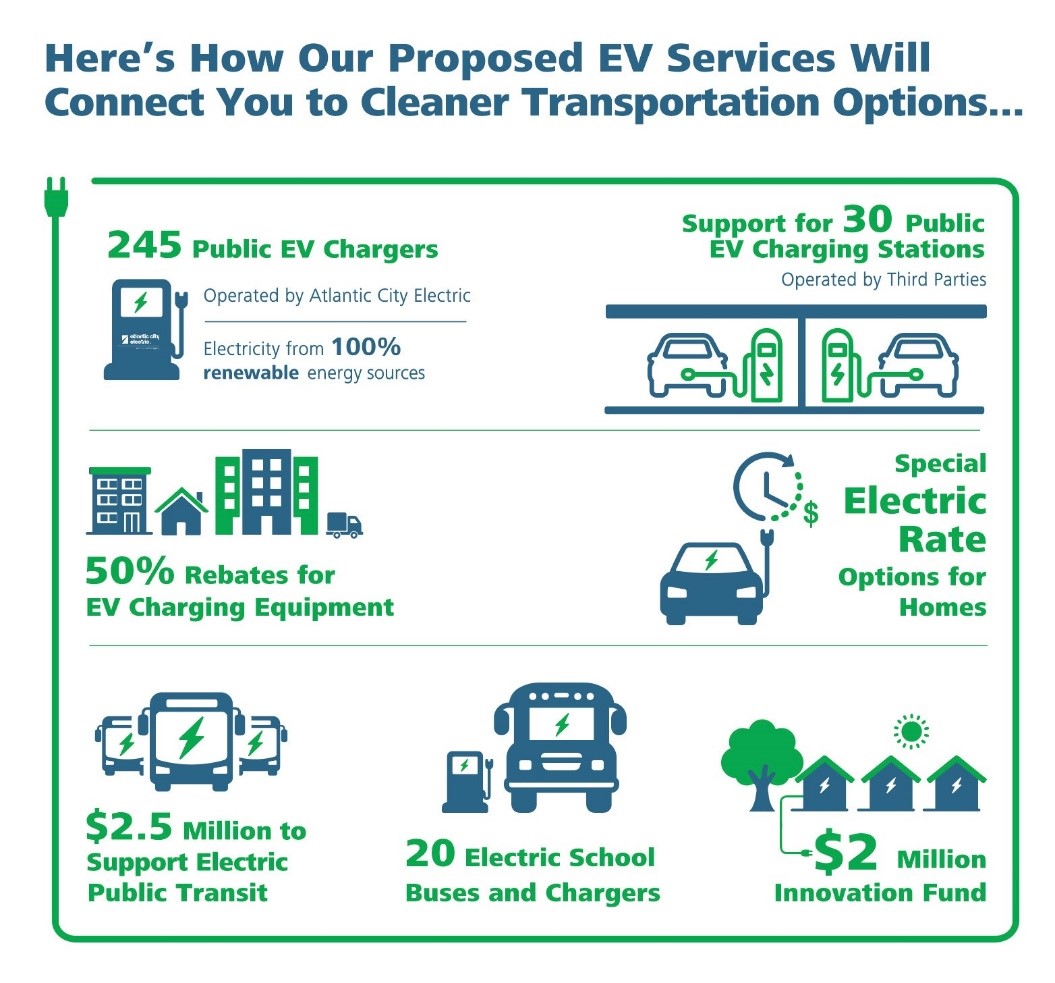 The proposed EV programs and services will help New Jersey meet its environmental goals, support the growing EV industry, and help the state prepare for the economic opportunities connected to the emerging EV market. The proposed services and programs must now be approved by the New Jersey Board of Public Utilities. If approved, the new programs and services are expected to become available over the course of the next year following the decision.
For more, read about why electric transportation is so important for New Jersey or hear from our Region President Gary Stockbridge about our role in bringing cleaner transportation options to South Jersey.