Building a Resilient Energy Grid for our Customers Drives Us Every Day
To ensure our customers have safe, reliable, and affordable energy, it takes a dedicated workforce with diverse backgrounds, areas of expertise, and innovative ideas. Meet a few of the men and women who are enhancing the local grid to make it more resilient against storms and ready to deliver energy to our customers in southern New Jersey every day.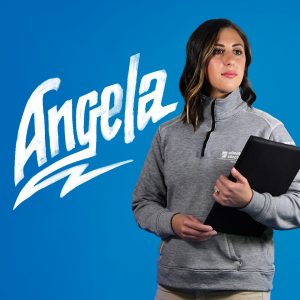 As a New Jersey native, Angela Wilkins' ties to the energy industry go back several generations. "I have always had an interest in the evolving energy industry," she says. "My father is an Electrical Engineer and retired from PSEG Nuclear, and ultimately guided me in my interest." Both of her great-grandfathers also worked as linemen for Atlantic City Electric and now she's leading large projects that support growth across the state. "One of [my great-grandfathers] was involved in the installation of pole lines needed to support Salem and Hope Creek Nuclear Generating Station's first power requirements." As an Engineer, Angela supports new connections for residential and commercial customers and various reliability projects. In response to continued growth of warehouse development in the Logan Township, Angela proposed a new substation to continue providing reliable, resilient energy in that area. She continues supporting this work by designing the lower-voltage distribution lines from the new substation to our customers. "I get personal satisfaction in seeing the jobs I'm part of constructed in real-time and seeing the progress from start to finish. It's so gratifying knowing the positive impact this project will ultimately make to my local community."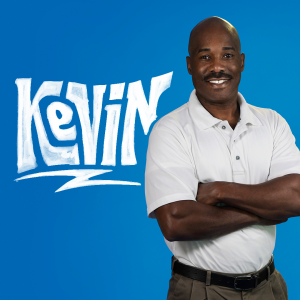 Kevin Forney is a Senior Engineer in our Reliability group, who studies data on the frequency and duration of previous outages, then identifies ways to enhance our energy grid with new designs, construction, or maintenance projects. One of the projects Kevin directly supports with his data analyses is our Underground Cable Replacement program. "The program includes proactive replacement of underground electric equipment, including aging or degrading cables, conduit, or manholes," he says. "And as a result of this program, our customers have experienced fewer outages caused by underground cable faults." In fact, our customers across South Jersey experienced the lowest frequency of electric outages ever in 2020. When asked what the most rewarding part of his job is, Kevin says, "Knowing that I have a direct impact on the lives of those in my community and helping to ensure they have a better quality of life in terms of maintaining power and restoring service, if interrupted."
To read more about the reliability projects that these employees are supporting to make your communities smarter, stronger, and cleaner, visit atlanticcityelectric.com/Grid.