Pepco recently powered up the first of 250 new electric vehicle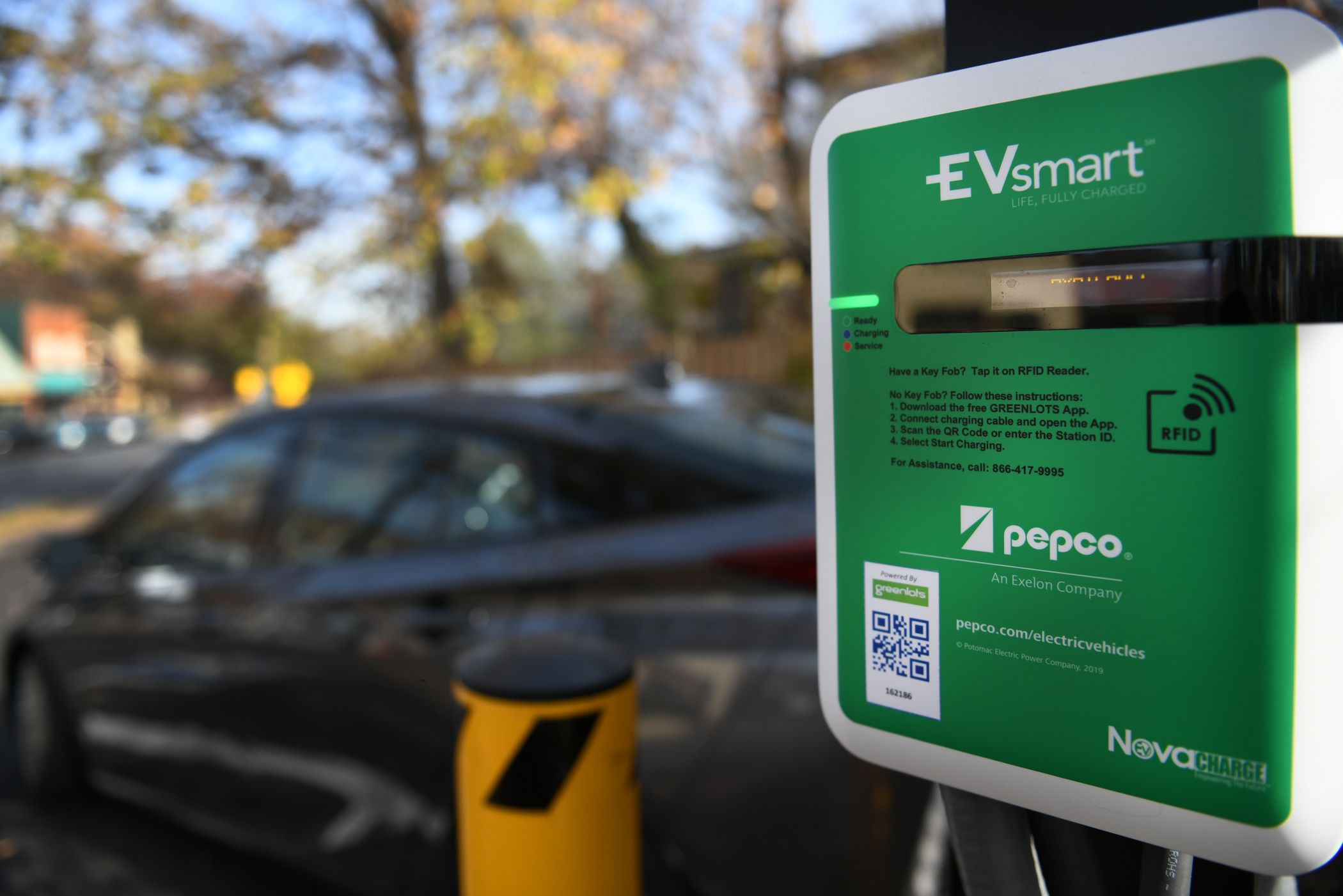 (EV) charging stations in Maryland. These Level 2 smart chargers in Takoma Park, Md., mark another milestone for our EVsmart program, which provides customers with rebates, tools, and information on how to go electric.
During the next four years, we plan to build out EVsmart with an extensive EV charging network across Montgomery and Prince George's counties, providing drivers flexibility and the ability to travel across the service area without worrying that they might run out of power. EV drivers will be able to charge their vehicles at competitive rates at Level 2 smart chargers or DC Fast Chargers – both of which will be fueled by 100 percent carbon free energy, an integral part of our continued commitment to powering a cleaner and brighter future for our customers and communities.
Customers interested in using the new chargers can do so by logging on to the Greenlots mobile app or by calling 1-855-900-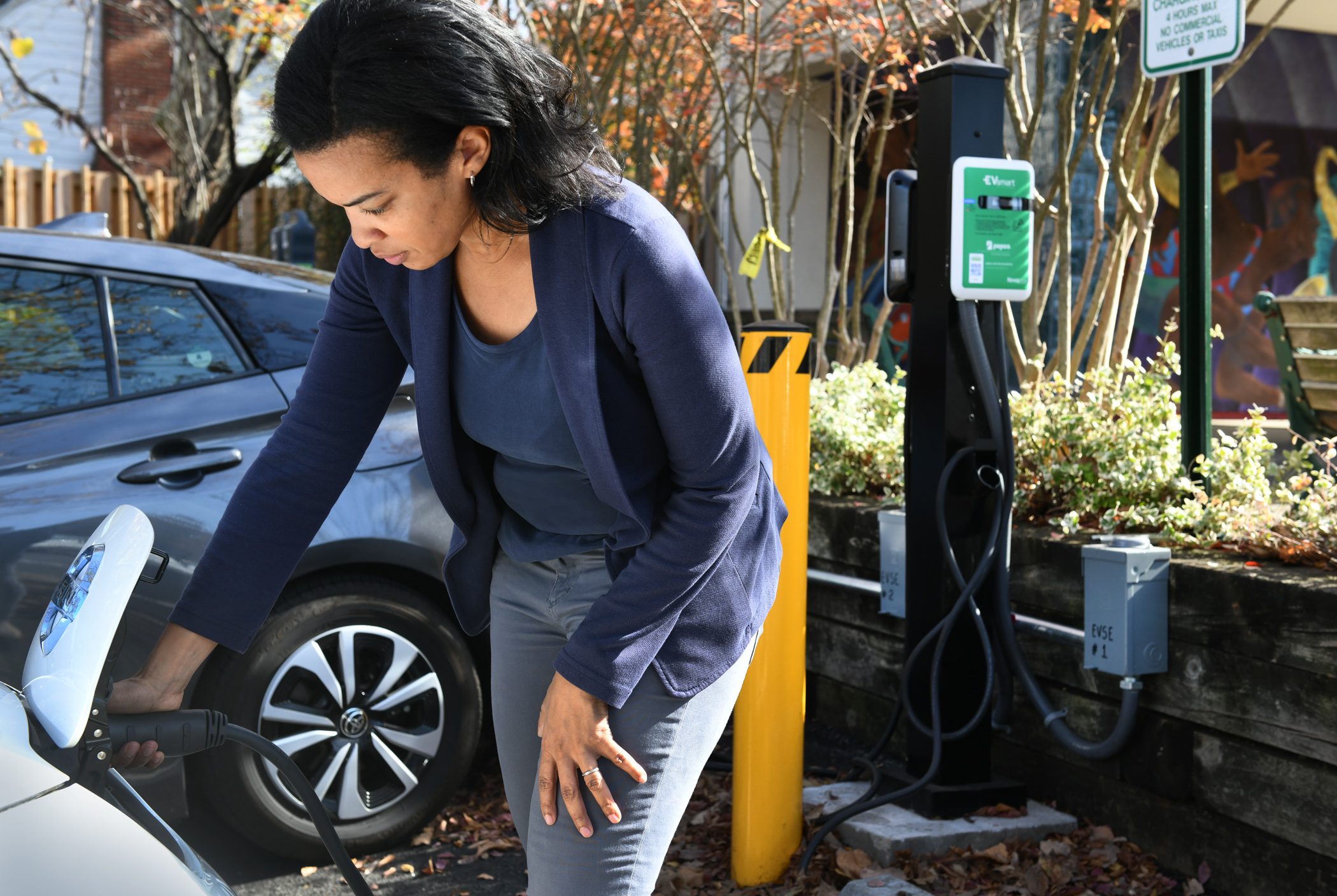 PLUG (7584). In addition, customers can visit our EVsmart website to apply for EV charger rebates and explore the company's EV toolkit, which allows customers to learn the basics of EV charging, use a savings calculator to compare the cost of gas versus electric-powered vehicles, view available state and federal tax incentives, and locate local EV dealers.
The EVsmart program fuels progress on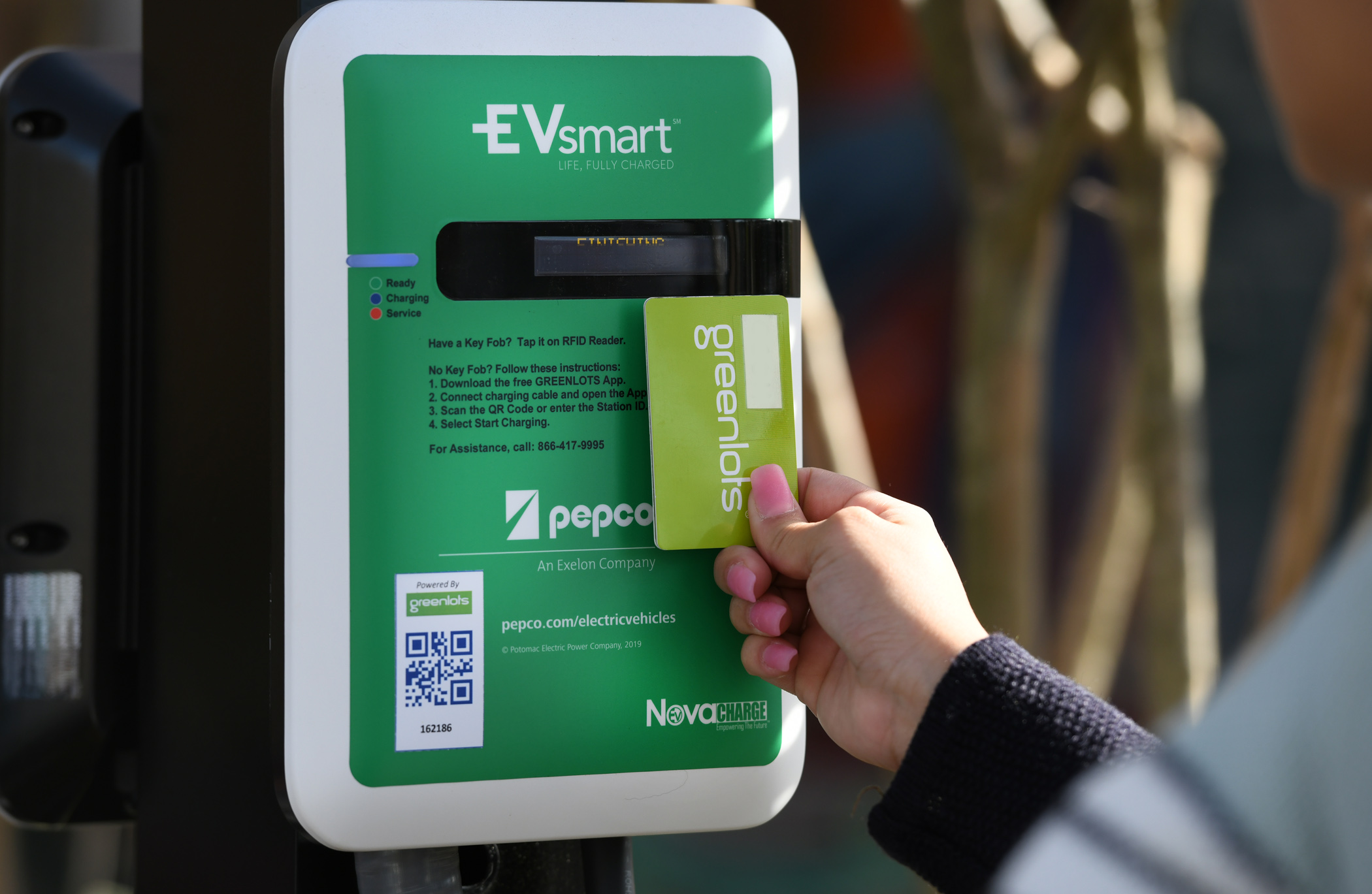 Maryland's Air Quality and Chesapeake Bay goals, which include having 300,000 zero-emission vehicles (ZEVs) on the road by 2025; currently, fewer than 20,000 ZEVs are registered in the state.
We know our customers are looking for new, cleaner transportation options, and these chargers will help make it easier to transition to EVs.