Building a Resilient Energy Grid for our Customers Drives Us Every Day
To ensure our customers have safe, reliable, and affordable energy, it takes a dedicated workforce with diverse backgrounds, areas of expertise, and innovative ideas. Meet a few of the men and women who are enhancing the local grid to make it more resilient against storms and ready to deliver energy to our customers in Washington, D.C., Prince George's, and Montgomery Counties every day.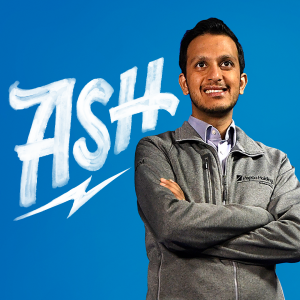 Ash Koirala grew up in Nepal, in a still-developing area where extended blackouts (sometimes more than 16 hours in the dark) were a regular part of his day. "It hampered my education as a kid – definitely not fun when studying late for upcoming exams," he says. That's when he knew what he wanted to do when he grew up. Ash began his journey toward becoming an Electrical Engineer by obtaining both his bachelor's and master's degrees from Louisiana Tech, and now oversees a diverse team responsible for Pepco's Capital Grid Project, a forward-looking plan that will upgrade three existing substations in D.C. and Maryland, construct a new substation in D.C., and underground 10 miles of transmission cable to promote enhanced reliability and resiliency. Substations receive power from transmission lines and distribute electricity to the surrounding neighborhoods – a new substation is a critical solution to meet the rapidly growing Shaw, Mount Vernon, Northwest One, and NoMa neighborhoods in the District.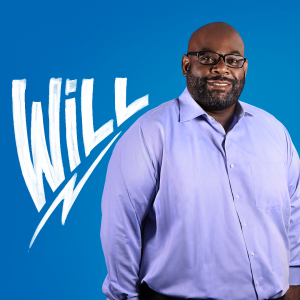 The Census Bureau announced earlier this year that "for the second consecutive decade the District got much bigger, sustaining explosive population growth" and Maryland's also seen a seven-percent boost in their population. To meet the increase in demand for energy, engineers in our Distribution Planning group are at the helm of new projects that will continue providing reliable, resilient energy for our customers. Meet Will Davis, the man who recommended the creation of the Darnestown Substation in Montgomery County, Md. "The potential load growth in the areas of Gaithersburg was the driving factor in recommending this substation," says Will. "This was the first project of this scale that I have recommended. This was the first substation built in our Pepco Maryland service area in several years. I was excited and nervous planning this project, but seeing a project of this magnitude from beginning to end was fulfilling." Will also develops plans to install Battery Energy Storage Systems on the grid. Installing batteries reduces the strain on the grid, especially during periods of high demand, provides stability, and defers large infrastructure investments. "The planned battery energy storage at our Livingston Road substation is being used to reduce the load at the substation during peak times and will [ultimately] help defer proposing a new substation in that area."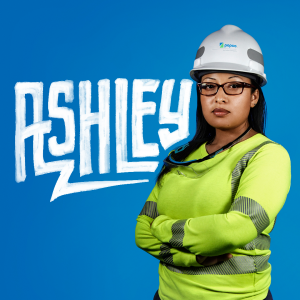 In her 10 years with Pepco, Ashley Valoris has held a variety of roles – from staffing the front desk at our headquarters, recruiting new and local talent on our Human Resources team, supporting leadership as an Administrative Coordinator, and several recent roles working closely with our crews. Her eagerness and adaptability led to her current role as a Supervisor for our Underground Distribution team, where she manages a group of Trouble Crews. They respond to reports of customers with partial or no service, instances when someone has dug into our equipment, or equipment failures. As a Prince George's County resident, Ashley says, "The most rewarding aspect of my job is knowing that the work I do directly, and quite literally, 'keeps the lights on.'"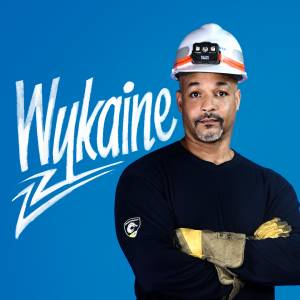 Many aspects of the energy industry can change in three-and-a-half decades, but for Wykaine Nelson, even the most routine jobs keep him energized. As a Crew Lead, he supports our Front-Line Supervisors with coordinating work each day, training new employees, restoring power, and even traveling to other states to support restoration efforts. Wykaine's love for the job runs deep. After graduating high school, his local employment office encouraged him to check out Pepco, gain some experience, and return when he was 18. "I fell in love with the job after seeing someone climb a pole," says Wykaine. "Someone taught me how to perform this work, so now teaching new employees how to perform the work is rewarding." Wykaine also recalls travelling to Miami, Fla. in 2005 to support during the Hurricane Wilma aftermath, and another time when he had to return home early from vacation to answer the call to support restoration work following the 2012 Derecho. "When the Derecho hit, I saw how severe the wind was affecting the area and already knew what to expect," says Wykaine. "I did not know how severe [our customers would be impacted]. There were trees and power lines down at every corner, damaged transformers and broken poles, vehicles were damaged, and trees were on homes or in roadways. It was a massive effort from Pepco, state highway, county, and city workers." He recalls the customers being very patient, but extremely appreciative after being restored. "I enjoy restoring power to customers especially during storm duty," he says. "When the power goes out, it can be such an inconvenience. The most meaningful impact on our communities is knowing customers greatly appreciate our work in maintaining the system."
Coressa Brown thrives when her team achieves their goals, much like the goals she has set for herself during her nine-year career with the company. She started in our Underground Transformer group as a Transformer Tester Helper, to now supervising and leading Overhead crews. She's also the first woman in Pepco's history to lead a mutual assistance effort. She's extremely passionate about empowering women to join the utility industry. "You don't see many young ladies in this type of work," says Coressa. "I want to influence people to come into this career field and understand that it is possible to succeed."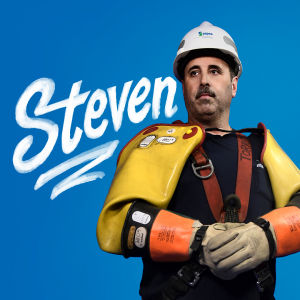 Steven Torres has also been with the company for three decades. As a Lead Lineman, Steven is one of the first to experience the latest technology used to enhance reliability. "The vendors bring in new equipment, like reclosers and capacitors, and other wireless technology that can be used on our system," he says. "Many people just see poles and wires, but we take great pride in what we do, ensuring it's done correctly, and making it look as nice as possible to help keep the lights on for our customers." When asked what the most rewarding part of his job is, Steven says, "Even when the work seems overwhelming and strenuous, like supporting the opening of FedEx Field in the '90s, it's a great feeling giving back to our local community."
To read more about the reliability projects that these employees are supporting to make your communities smarter, stronger, and cleaner, visit pepco.com/Grid.